Current Fellows
2022 Cohort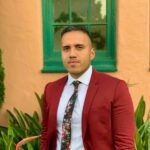 Benjamin Aceves, PhD
Postdoctoral Scholar
Social Interventions Research and Evaluation Network, University of California San Francisco
benjamin.aceves@ucsf.edu

Dr. Aceves is a Postdoctoral Scholar at Social Interventions Research and Evaluation Network (SIREN) housed at the University of California, San Francisco. His research explores interventions and implementation approaches to social care integration within diabetes treatment and care among Latinx communities. This work considers cultural, acculturation, and linguistic-related factors that influence access to health services and health outcomes. He earned his PhD from the University of Arizona, MPH and MA from San Diego State University, and his BA from the University of California, Santa Barbara.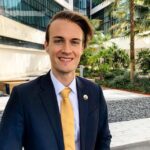 Angel Algarin, PhD
Postdoctoral Scholar
Division of Infectious Diseases and Global Health,
UC San Diego
aalgarin@health.ucsd.edu


Angel B. Algarin, PhD, MPH, is a public health scientist and a NIDA T32 postdoctoral fellow in the Division of Infectious Diseases and Global Public Health at the University of California San Diego. His research focus on HIV-, PrEP-, and sexuality-related stigma and their impact on the well-being of sexual and gender minorities. Dr. Algarin received his PhD in public health from Florida International University, his MPH from the University of Kentucky, and his BA in Spanish from The Ohio State University.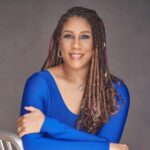 Megan Ebor, PhD
Assistant Professor
School of Social Work
San Diego State University
mebor@sdsu.edu

Megan T. Ebor, PhD, MSW is an Assistant Professor at SDSU in the School of Social Work, with a focus on mental health practice. She received her BA in Sociology, MSW and PhD in Social Welfare at UCLA. Dr. Ebor's research and scholarship examines health outcomes for older racial and ethnic minority women. Specifically, her research examines health disparities through the development of behavioral health interventions with a particular interest in harnessing multi-media platforms as a Social and Behavioral Change Communications Practitioner (SBCC). Using mixed methods Dr. Ebor's scholarship focuses on the ways in which the intersections of age, race, and gender impact the sexual health and wellness of older African American women and older adults more broadly. This research is grounded in her practice experience and interdisciplinary training in gerontology and social welfare.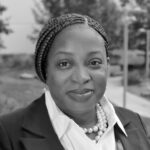 Adrienne Gilmore-Thomas, PhD
Program Manager
Louis A. Faillace Dept. of Psychiatry & Behavioral Sciences
University of Texas Health Science Center at Houston
adrienne.gilmorethomas@uth.tmc.edu

Dr. Gilmore-Thomas is an alumni from Prairie View A&M University and is a fellow of the APA's Psychology Summer Institute. She also is an active member of the Texas Developmental Center for AIDS Research (D-CFAR) and its Substance Use Scientific Working Group (SU-SWG). Her research interests include co-occurring substance use and psychological disorders, and comorbidities of mental and physical illnesses, as well as addressing mental health disparities for racial, gender, and sexual minorities. Her population of interest is adults who are at-risk for HIV or living with HIV who also have substance use disorders.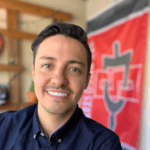 Nicolas Lopez-Galvez, PhD
Adjunct Assistant Professor
School of Public Health
San Diego State University
nilopez@sdsu.edu


Dr. Nicolas Lopez-Galvez is an Adjunct Assistant Professor in the School of Public Health and a Program Coordinator at San Diego State University (SDSU). He has over a decade of experience evaluating environmental exposures to carcinogens among underserved and vulnerable populations, including low-wage immigrant workers, migrant farm workers, children, and those who live near the U.S.-Mexico border region. Dr. Lopez-Galvez utilizes innovative and non-invasive exposure assessment tools in field studies to monitor carcinogens in occupational and community-based settings and their effects on human health. He received his Bachelor's degree in Biology from the University of California, Los Angeles (UCLA), his Masters in Public Health in Environmental Health and Masters of Arts in Latin American Studies at SDSU. Dr. Lopez-Galvez obtained his PhD from the University of Arizona with a focus in Environmental and Occupational Health. His experience as first-generation Latino immigrant in the U.S. has influenced his commitment towards addressing health disparities in minority populations and mentoring students from underrepresented communities, including helping them navigate the academic system and supporting them in their professional careers.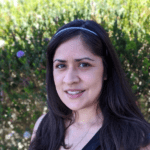 Marybel Robledo Gonzalez, PhD
Postdoctoral Scholar
Department of Psychiatry
University of California, San Diego
marybel.robledo@gmail.com


Dr. Marybel Robledo Gonzalez is a postdoctoral scholar in the Department of Psychiatry at the University of California, San Diego. Dr. Gonzalez's research investigates bio-social ecological models of risk and resilience for alcohol use, and cognitive and mental health among youth. Dr. Gonzalez's future work will focus on the social determinants of alcohol use in Latinx/Hispanic youth and potential co-emerging mental health disparities in adolescence. She is trained as a developmental neurocognitive scientist, obtaining her doctorate in Cognitive Science at UCSD. She then completed a postdoctoral fellowship at Children's Hospital Los Angeles. Dr. Gonzalez has worked extensively on large neurocognitive studies of adolescent substance use, including the Adolescent Brain Cognitive Development (ABCD) ® Study and the National Consortium on Alcohol and Neurodevelopment in Adolescence (NCANDA) Study. She is the recipient of the UC Berkeley undergraduate Regents' and Chancellor's Scholarship, the Cota-Robles Fellowship and the National Science Foundation Graduate Research Fellowship Award.  
2021 Cohort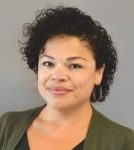 Dr. Alison Cerezo's primary line of research centers on addressing social and health disparities using an intersectionality framework. Her current projects focus on the associations between trauma, social stress, mental health and substance use for diverse LGBTQ+ communities. Most recently, her work has focused on the links between stigma, discrimination and alcohol misuse and alcohol risk behaviors in sexual minority women. She is also interested in reducing barriers to mental health treatment for this community. Dr. Cerezo uses qualitative, quantitative and mixed methodologies and has carried out research on sexual and gender diverse communities in the U.S. and Mexico.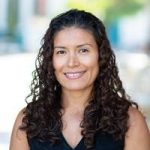 Dianne Ciro, PhD
Assistant Professor
School of Social Work
San Diego State University
dciro@sdsu.edu


Dr. Ciro's cultural identity and professional experiences have fueled her desire to understand the risk and protective factors of co-occurring substance use and mental health disorders in Latinx youth and families with histories of lifetime trauma, in the hopes of developing and/or adapting evidence-based interventions to be culturally effective in supporting their well-being.

Most recently, through a competitive and peer-reviewed process, she was awarded funding through the NIMHD funded-SDSU HealthLINK pilot project program to conduct a secondary data analysis of the Hispanic Community Health Study/Study of Latinos (HCHS/SOL) dataset to examine the relationship between parental trauma and Latinx youth cigarette use, symptoms of depression and anxiety.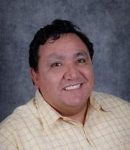 Adrian Juarez, PhD, RN
Assistant Professor
School of Nursing
The University of Texas Medical Branch
axjuarez@utmb.edu

Adrian Juarez is a native of the Texas-Mexico border, an alumni of the University of Southern California, and received his PhD at New York University. He currently is an assistant professor of nursing at the University of Texas Medical Branch.   His expertise includes HIV disparities in Transgender and Latinx populations, particularly those living on the US-Mexico border. His research interests aside from HIV disparities in historically marginalized populations include substance use disorder in women and suicide risk in transgender communities.  Applying a racialized and gendered lens to his current research, he focuses on the improvement of HIV prevention intervention uptake on the US-Mexico border.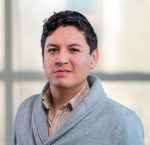 Oswaldo Moreno, PhD
Assistant Professor
Counseling Psychology
Virginia Commonwealth University
oamoreno@vcu.edu

Dr. Moreno's research involves understanding and addressing health and healthcare disparities in the United States that affect individuals from low-income and racial/ethnic minority backgrounds. His research program includes applied research that lies at the intersection of cultural and contextual approaches and psychology of religion and spirituality. His previous research projects included randomized control trials, evidence-based practices, culturally-sensitive interventions, prevention for Latina/o youth and families, as well as substance use and mood disorders.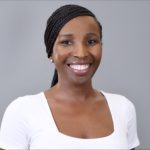 Ijeoma Ogbonnaya, PhD
Assistant Professor
School of Social Work
Arizona State University
iogbonnaya@asu.edu


Dr. Ogbonnaya studies the impact of intimate partner violence (IPV) on mental and physical health among populations most vulnerable to IPV, including women and children involved with the U.S. child welfare system and people living with or at risk of HIV. She's the recipient of fellowships through San Diego State University, Cornell University and National Institute of Mental Health (NIMH). She received a NIMH grant to study HIV-related outcomes of women living with HIV in rural Uganda who have experienced IPV.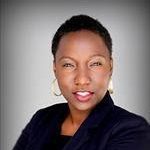 Sabrina Smiley, PhD
Assistant Professor
Preventive Medicine
University of Southern California
slsmiley@usc.edu


Dr. Sabrina L. Smiley, Ph.D., M.P.H., MCHES, is an Assistant Professor of Research in the Department of Preventive Medicine and the Institute for Health Promotion and Disease Prevention Research at the Keck School of Medicine. Her research employs qualitative and quantitative research methods to examine the connections between risk behaviors, socio-environmental conditions, disease prevalence, and health disparities. Major foci of her work include: (1) tobacco marketing in neighborhoods by race/ethnicity; (2) tobacco use among key population groups (e.g., African Americans, American Indian/Alaska Natives, LGBT, low socioeconomic status, youth); (3) tobacco regulatory science and policy; and (4) leveraging technology to identify substance use and HIV risk behaviors.