Community Advisory Board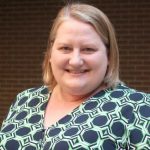 Katie Penninga works as the Clinical Services Manager in the HIV department at San Ysidro Health, a Federally Qualified Health Center providing comprehensive health care services at multiple sites throughout the South Bay, South San Diego, and East County. In her role, Katie manages the operations of two HIV medical clinics, including the administration of two federal grants that support clinic medical services and demonstration projects.
 
With bachelor's degrees in Spanish and Social Work from Calvin College, she began as a frontline social worker directly interacting with clients and families. After obtaining her master's degree in Social Work from Grand Valley State University, Katie moved into supervision and management of public health programs. Initially, her efforts concentrated on maternal-child health and early childhood programs, but she has now moved her focus to HIV/AIDS.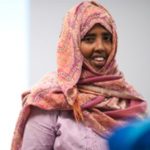 Sahra Abdi is a community activist in San Diego. A respected advocate for refugees from Somalia—wracked by civil war since 1991—and for other African immigrants, she serves as a violence prevention liaison for families accustomed to an environment where fighting is a way of life. Abdi served as a program coordinator at the City Heights Wellness Center, a partnership between Children's Hospital and Scripps Health. Abdi oversaw the Hooyo (Somali for "mother") Health program. The program provided health, nutrition and safety education for Somali and East African mothers and their families.
 
In her previous role as a family-support worker for Social Advocates for Youth (SAY) in San Diego, Abdi organized classes to teach parents how to manage stress and discipline and communicate with their children. She also organized peer groups in which teens learned how to better communicate with their parents, handle the dislocations of living in two cultures and manage anger. In 2006, The California Wellness Foundation recognized Sahra's work by naming her a California Peace Prize Honoree.